Here together are only a certain few people, whom we respect, whom we admire. They are brave, stylish, smart, unique - we are proud that they chose to work with us, at Arctic Explorer. You don't have to be a famous actor or television star to join this crew – we respect determination, strength of will, we respect those that take the initiative to make new discoveries, to reach new heights – and anyone can do it. Write to us, tell us the stories behind your achievements – we will pass it on to others.
Fedor Bondarchuk
Famous Russian director, showman, and product – he needs no introduction. Author of many blockbusters, «The 9th Company,» «Stalingrad,» «Dark Planet,» and plenty others. Fedor Sergeyevich proved that Russia can challenge Hollywood with its own snazzy movies. It takes a brave man to tackle the multibillion-dollar film industry, and Fedor does so proudly.
Yana Churikova
Television host, journalist, producer, actress – a public figure and a loving mother, Yana has achieved more in her young life than most of us can even image. A talented lady – talented in everything – that's Yana.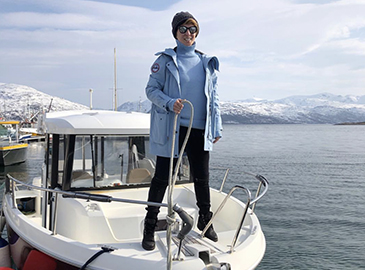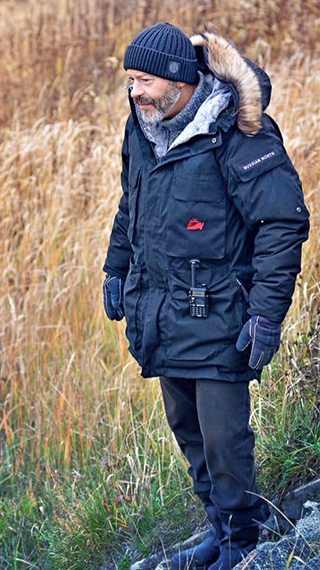 Pastor Napas
Undefeated – that is how the man describes himself. Rap artist with a unique style and emphatic charisma. We are sure he will continue in that regard.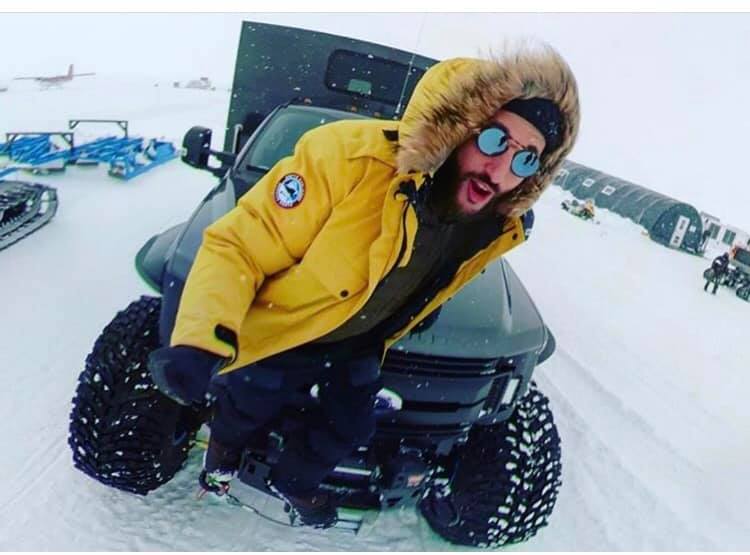 Levan Goroziya
One of the most famous and revered artists in his genre – he stormed past life's adversities and skyrocketed to the top. We respect his strength of will, toughness, and his ability to always get up, even if the entire world is trying to keep him down. With Levan nearby, the energy in the room always rises – he brings a storm! Just so you know, Levan, we have a Parka specifically designed to withstand storms :) .
Elena Temnikova
Beautiful, talented, stylish… No wonder she is running one of the largest Instagram accounts in Russia. Honestly, we are in love with Lena, and Lena regularly spoils us with Arctic Explorer photos. We think the love is mutual :)
Aglaya Trasova
Talented, young, and gorgeous… How lucky we are that today's actresses can be that cool. We are huge fans of Aglaya and her movies (especially, "Ice" – can you guess why? :).
We are sure Agalya will never freeze in the cold – we already took care of her wardrobe needs.
Doesn't Agalya looks like Adele in this photo? Adele would probably be very flattered to hear.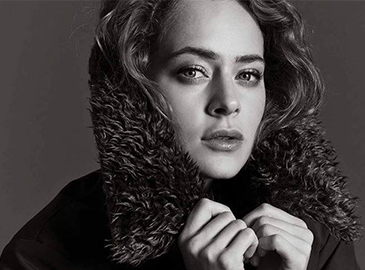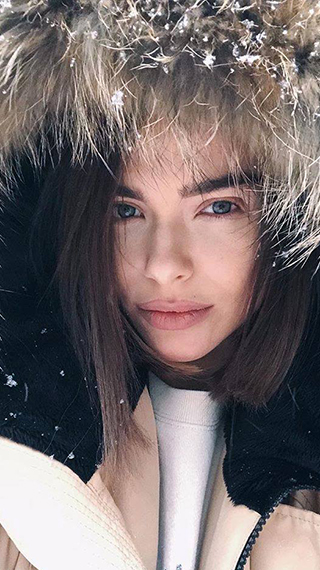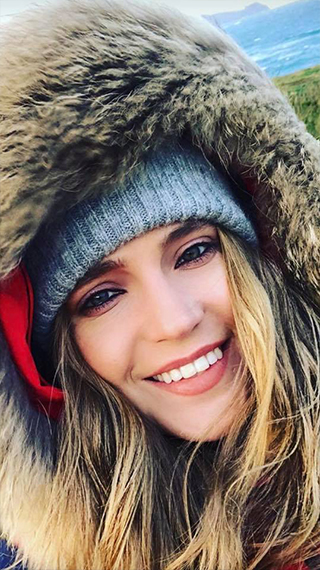 Natalia Chistoyakova
We know Natalia for a long, long time now – from the times of «Yeralash.» With each year, Natalia is only moving forward – in her activities and in her fame as a singer and television host, and what's no less important, in her life as a mother. She is an unreal beauty, in all possible ways, and always looks stunning wearing Arctic Explorer.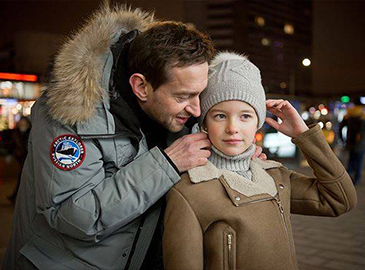 Konstantin Khabensky
We wrote this excerpt a few times… It's difficult to properly articulate our respect for Konstantin. Much has been already said about his fantastic acting career. Even more so about his films and achievements. And many (though sadly not everyone) know how wonderful of a human being he is, be it from a short conversation or a life-long friendship. Konstantin is open, unique, at times unbelievable, mindful – he brought an incalculable amount of good to our world. Konstantin Khabensky's Fund helped a huge number of ailing children and brought much needed hope to their parents. We are proud of Konstantin, in love with his work, and endlessly respectful of what he does.
Ekaterina Varnava
Who doesn't know Katya? She is a inspiring bundle of energy and hard work. We love watching her in «Comedy Woman,» no less than re-watching the interview she gave. Just like the other heroines among the #ArcticPeople, Katya proves that Russia has many imperious women.
Oleg Menshikov
We are not ashamed in saying we have re-watched «The Prokovsky Gate,» and «The Barber of Siberia,» some one-million times. Believe us, it's not like we watched Oleg's other movies fewer times, these were just our favourite performances by the wonderful actor. We are very proud to be compatriots with Oleg.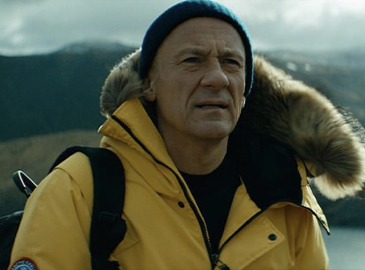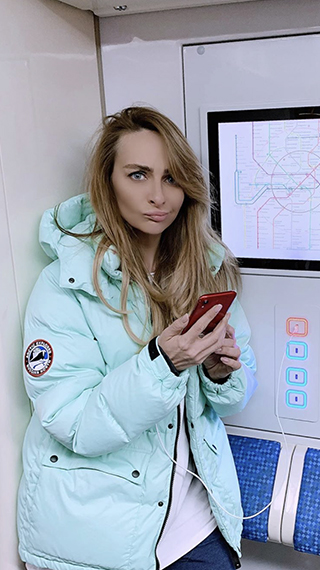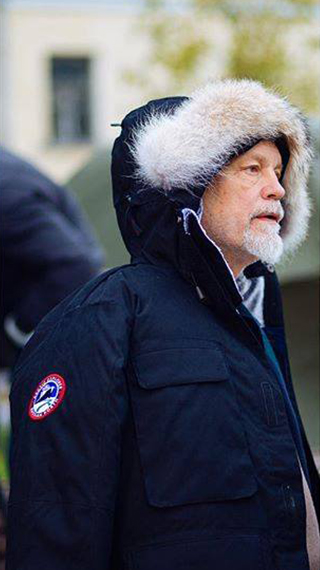 John Malkovich
Even famous Hollywood actors love Arctic Explorer. We're all familiar with his long list of famous works. Have you seen how well he acts as a Russian oligarch in the third season of "Billions"? Remember John in "Dangerous Liaisons"? Goosebumps. In his career, John Malkovich has played nearly every role – impeccably. We hope his talent and career is representative of the boundaries we will break and the frontiers we will reach.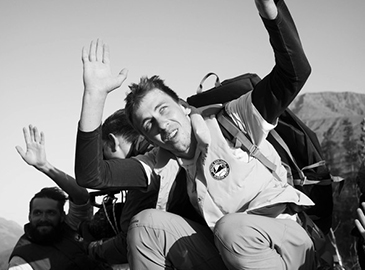 Alexander Pal
A wonderful, young actor – handsome and talented – with over 30 roles already. We are sure that Alexander will continue moving forward with the attitude he's shown thus far. Judging by his Instagram, he's a huge fan of Arctic landscapes – just like us .
Vitali Khayev
Vitali's filmography is long and legendary – we can spend a day talking about his 60+ roles. In short, we are in awe of his talent. Of his many talents. Away from the screen, Vitali is a Judo master. He also served on a navy military vessel. That's where you find your character and strength of will!

Alexander Petrov
Nowadays, Alexander is unheard of unless you travel deep into the remote Russian tundra (where any Arctic Explorer parka will keep you warm). Tens and tens of film roles, universal praise, love, and admiration – whoever thinks that's easy to achieve should try it for themselves. That is a result of dedication, commitment, hard work, and strength of will – values that we deeply cherish. We re-watch his movies with great joy. Pretty often, too.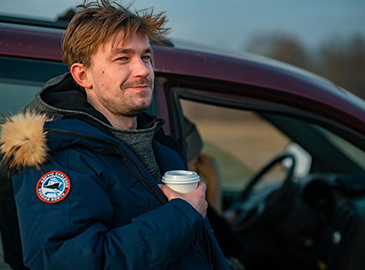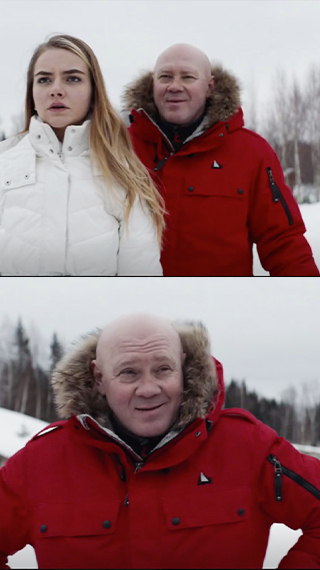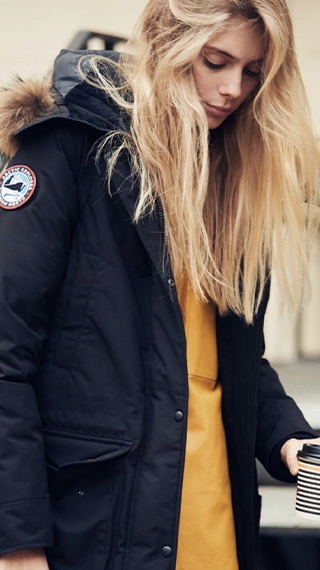 Yasmina Muratovich
A blue-eyed beauty with irreplaceable character and personality. A model, a digital-infleuncer, and a young mother – Yasmina combines her hobbies and her work so well, she fools us all into thinking it's an easy thing to do.
Julia Prudko
Long-time owner of a PR-agency, a journalist, info-influencer, and a young mother – if you think that's a simple life to lead, we guarantee you, it's not. It takes intense strength of will, mind, and character. Cosmic amounts, even. We are proud to be her compatriots.


Timur Batrutdinov
We fell in love with Timur back in his KVN days, when Comedy Club, possibly, wouldn't have existed without his vision and work. He is a wonderful comedian with an excellent sense of humour, a showman, an actor, one of Russia's most famous faces – and who doesn't love him? Only Timur knows the adversity and hardship he went through, but we are all in awe of his resulting achievements. His Instragram page is also a real treat – it brings us plenty of joy, as it does for his 2 million followers.
Rina Grishina
This darling beauty from the Naro-Forminsk region can charm absolutely anyone. We are sure all her fans, and all her future fans, agree with us. And if you're unsure, just watch any of her many, many movies :)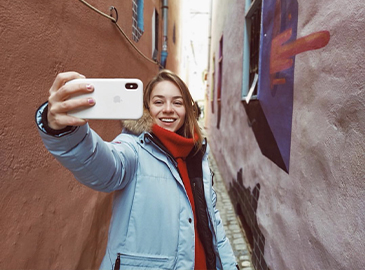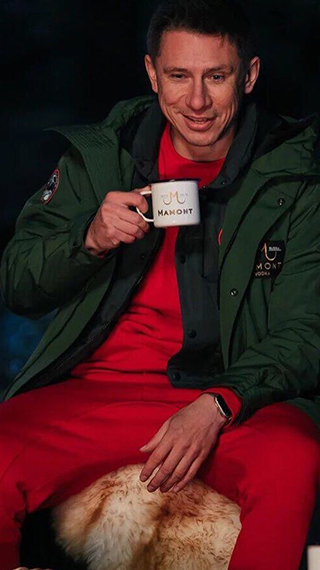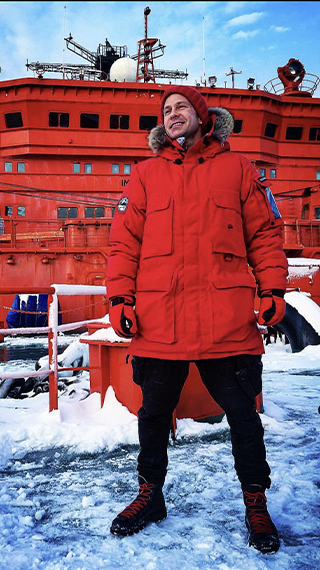 Mitya Fomin
It's impossible not to sign with Mitya in, "Ne Dano" or "Glupiye Ludi". Even our solemnly serious marketing director, fan of «Metallica» and «Guns N' Roses,» quietly hums along to Mitya's music. He is a fantastic artist, Mitya, an entertainer, actor, and for those who know him personally, a fantastic human being. He will rush to help anyone who needs it – a quality we value in our #ArcticPeople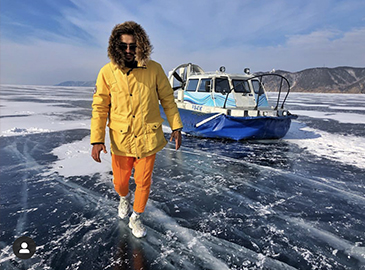 Yevgeny Savin
In the not-too-distant past, he was a talented football player. Now, a magnificent commentator and television host, creator of a football-specific YouTube channel with over a million subscribers. As the saying goes, he's one of our own.
Kseniya Sobchak
One of Russia's most famous television hosts, a gorgeous lioness. We are infinitely respectful of her dedication, work ethic, curiosity, erudition, and her fiery will (in the best sense of the word). We are sure that Kseniya is a superwoman.
Svetlana Ustinova
A pure Russian beauty from the North. She conquered the capital. With a lengthy list of acting credits, Svetlana propelled herself to the very top. We, along with her hundreds of thousands of fans, are eagerly awaiting her next role!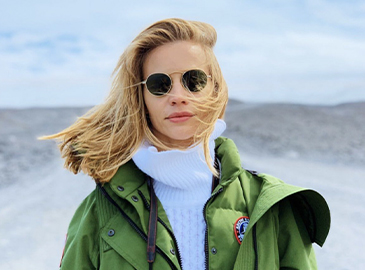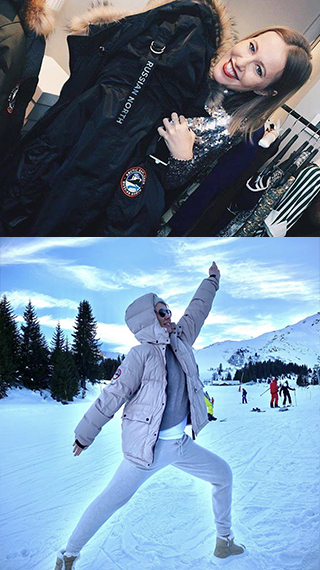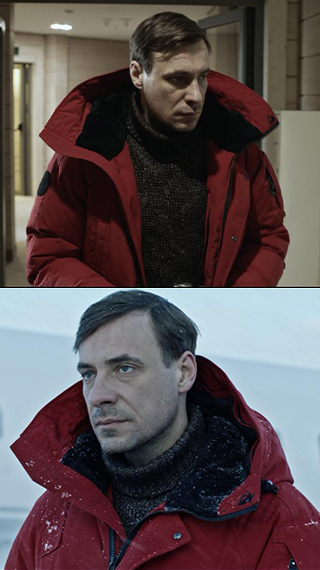 Yevgeny Tsyganov
A famous actor, on the movie screen and on the theatre stage, his «Eugene» awards run long and lengthy. With great pleasure we watch this man, and his career, and how it all develops. But seeing him in Arctic Explorer clothes, that brings us the most pleasure. :)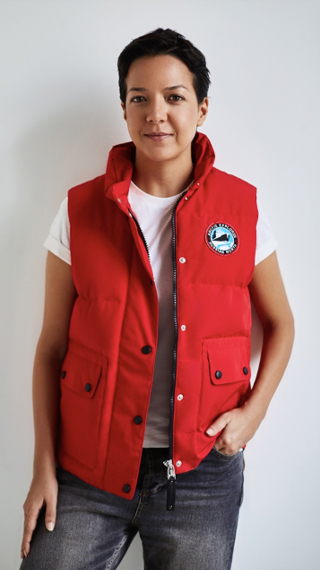 Ksenia Chilingarova
Daughter of world-famous Arctic explorer, Artur Nikolayevich Chilingarov – the original inspiration behind the brand and one of its co-founders. Ksenia, a young and fashionable shopaholic, has left her influence on the Russian public. Author of a blog about fashion, with over 100,000 active readers – she is giving them all the right advice :) We are lucky to have such a creative, fashion-savvy mind as the leading designer in our workshop.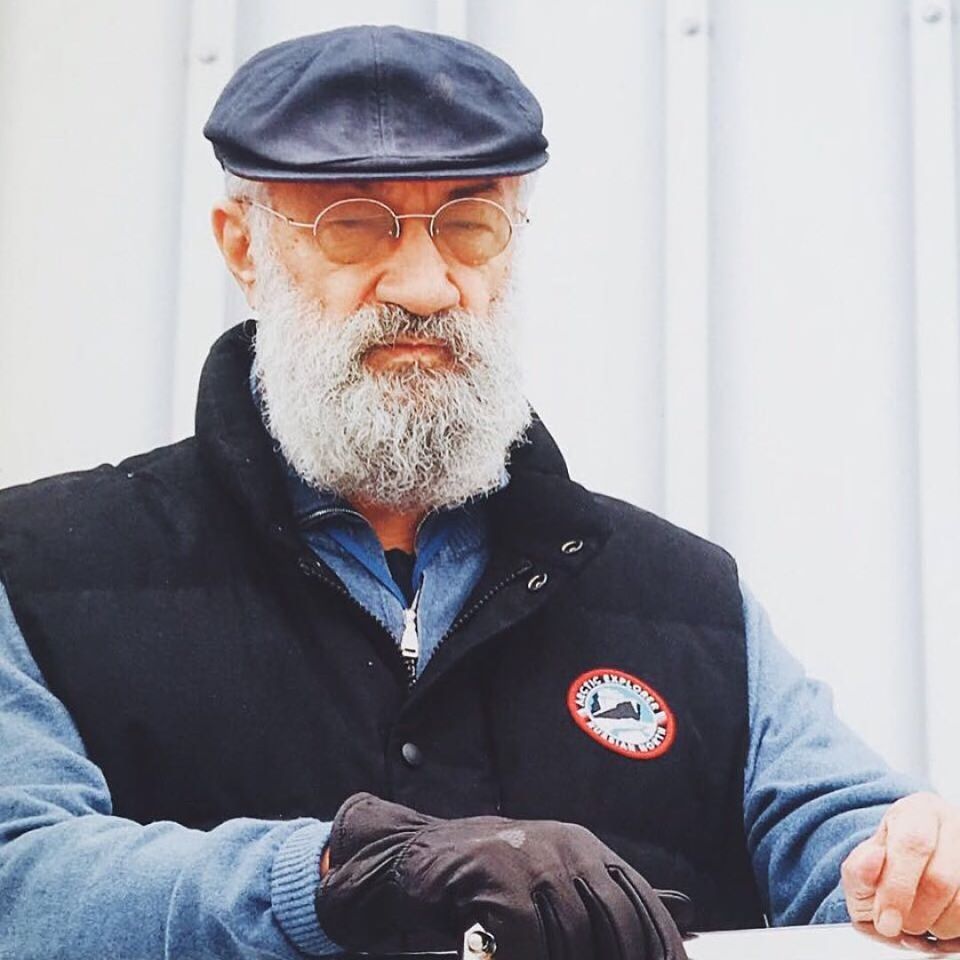 Artur Nikolayevich Chilingarov
Soviet and Russian scholar of oceanology, explorer of the Arctic Circle and of Antarctica, and a correspondent member of the Russian Academy of Sciences (inducted in 2008) – that's what Wikipedia says. For us, this adventurer is so much more. Without exaggeration, Artur is a hero. His bravery, passion, ingenuity (and a bit of insanity) is inspiring. His legend seeps into all areas of life – even winter clothing, as Ksenia created the brand in his honour. We created Arctic Explorer for people like Artur Nikolayevich Chilingarov – brave, curious, passionate, willing, forward-looking explorers eager to tackle this planet and all its wonders.