Find a new way
Exploring new frontiers has always been in our blood. Fear, passion, mystery - leaving routine, jumping into the unexplored, being the first to walk those steps - that's the thrill of adventure. The deep wilderness of the natural world, its untouched landscapes, its roaring rivers, to be the first to see what is undiscovered - who wouldn't like to chase that thrill? Boundaries are not for us; we break them, we fly past them. A tame soul can't do what we have done; it takes bravery, passion to explore our planet's most extreme locations. We've done it before - we have laid the path to the Arctic. Now we invite you to join us and the famed explorers that came before - challenge your inner-fears, your doubts, force yourself forward, find a new path. A path that others will remember.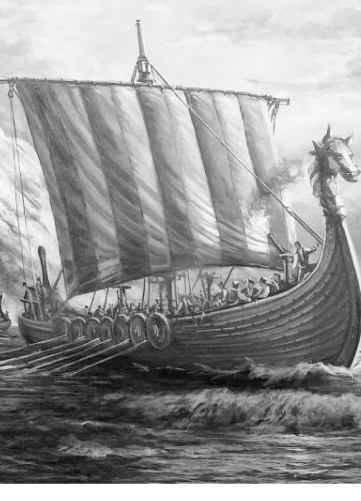 880
Vikings sail past Scandinavia, past Russia's Kola Peninsula, and the White Sea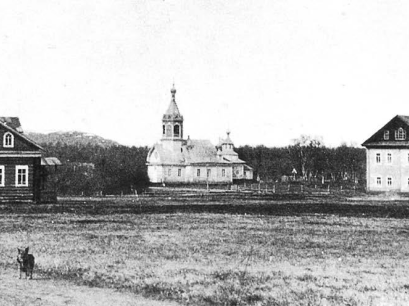 1525
Dmitry Gerasimov proposed that the Arctic region should be explored, surveyed, and researched. He chose a path - a passage of sea that stays as water and does not freeze into giant ice, albeit for only two months out of the year. It was an extremely dangerous route.

In 1533, Russian monks found a Pecheneg Monastery at the northern tip of the Kola Peninsula.
1648
Fedot Alekseyevich Popov and Semyon Dezhnev walked from the Kolyma river to the Pacific Ocean and proved that there is no landmass connecting Asia and North America.
1728
Famed researcher and cartographer Vitus Bering later walked that same path - but in reverse. Starting form Kamchatka, he walked north and arrived at an opening, a strait. Today, it is named in his honour: The Bering Strait.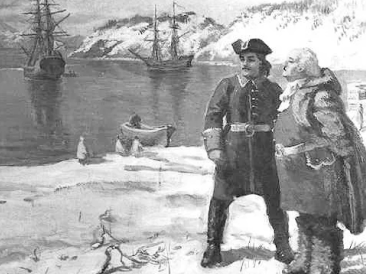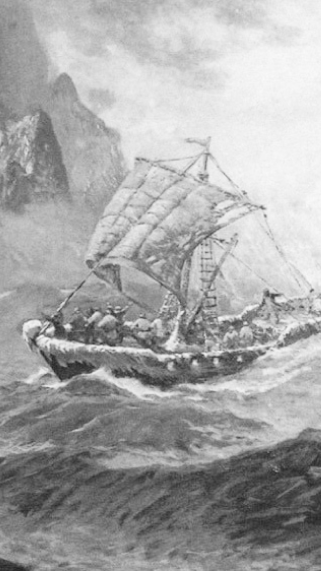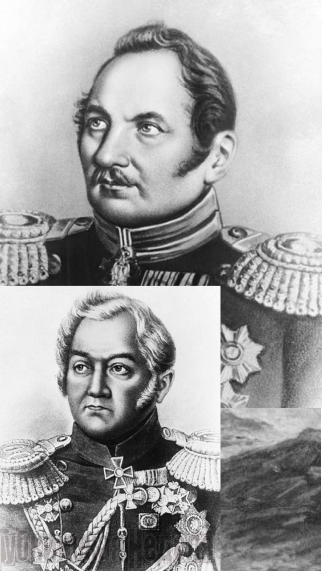 1820
On the polar end of the world, Mikhail Lazarev and Fabian Gottlieb von Bellingshausen, two Russian explorers, set out to reach the South Pole. On two small ships, «Vostok» and «Mirny».

They became the first men to see Antarctica's coast. Sailing all around, Mikhail and Fabian stopped at many islands, but sadly, never set foot on Antarctica herself.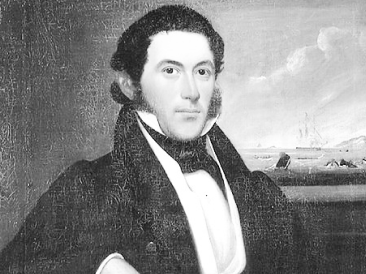 1853
Despite Antarctica's harsh waters - exploration was not deterred. 33 years later, Mercator Cooper became the first person to step onto Antarctica's ice.
1898
The first arctic LEDOKOL (an icebreaker ship) is built, titled «Yermak». On February 19th 1899, it reached the Svalbard Archipelago in the Arctic Ocean - the first landmark find in its 60 years on the waters
1903-1906
Norwegian vessel «Gjøa» becomes the first ship to sail the Northwest Passage - a crew of 6 brave sailors led by world-renowned explorer Roald Amundsen. The journey took three years.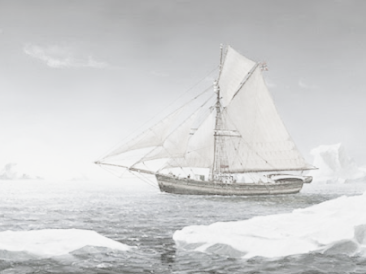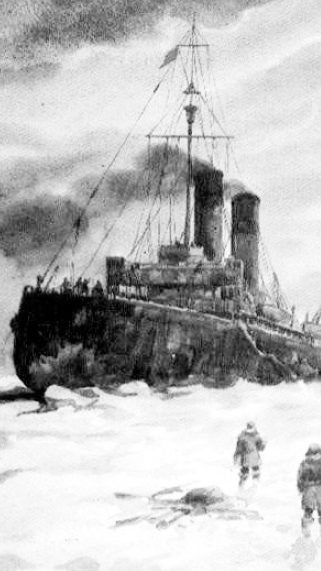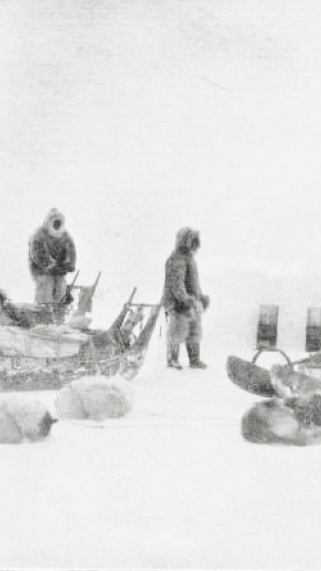 1908-1909
It's controversial - if it was Frederick Cook or Robert Peary's men - which expedition was first to reach the North Pole. But nonetheless, we respect these brave captains and their fearless crews; we respect these pioneers.
1911
Roald Amundsen's expedition reaches the South Pole. Of course, they place a Norwegian flag to mark their achievement. A year later, Robert Scott's English expedition also reaches the South Pole.
1926
Roald Amundsen and his crew become the first to truly reach the North Pole. His team beat Robert Scott expedition, «Terra Nova,» by merely 33 days.
1932
Nikolay Zubov assembles an expedition to reach Franz Josef Land, just strides off the North Pole. Later, Zubov formulated the law of ice drift (dealing with complicated physics and momentum). This became crucial for future Arctic expeditions.

In the same year, LEDOKOL «A. Sibiryakov» sails through the Arctic Sea without any stops.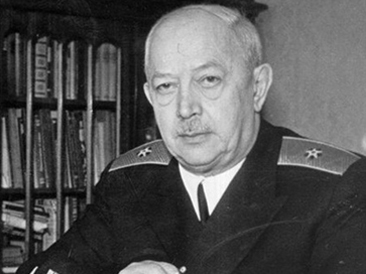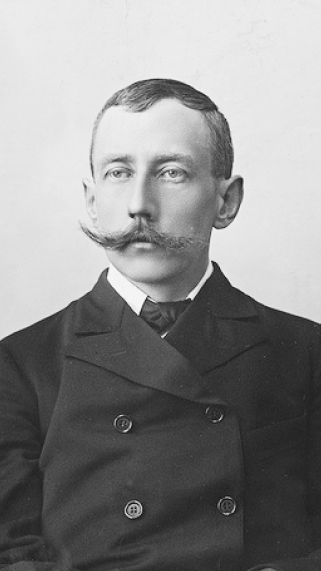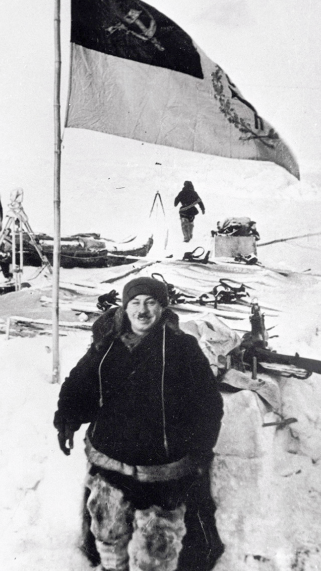 1937
«North Pole-1» becomes the first floating research and refuel station in the Arctic. The project and crew were led by the legendary Ivan Papanin.

The weather in the Arctic is harsh. Each passing storm made «North Pole-1» smaller and smaller, until it disappeared entirely. By then, the crew had left.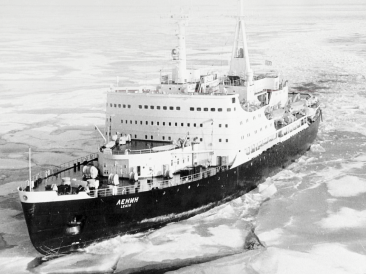 1977
LEDOKOL «Lenin,» becomes the first civilian icebreaker with a nuclear power plant built into its design. It was built in the USSR and set to sail on December 5th, 1957.

The icebreaker was designed to be massive, serving as a guide and protection for the ships sailing behind it. «Lenin» became the first ship to reach the North Pole. It was an atomic-powered LEDOKOL after all, capable of breaking through ice at 2.8 metres high. A record that remains until today.
2007
Russian oceanographers, under the guidance of legendary explorer Artur Chilingarov, became the first to reach the ocean floor in the North Pole.

Artur Chilingarov's expedition was one of a kind. In a bathyscaphe, plunging 4.2 kilometres deep, a titanium Russian flag was planted on the ocean floor. No one has ever done this before.
2013
Today, a new wave of exploration. Arctic researchers are sad to admit that there are very few undiscovered lands left. However, that is not to say the past discoveries were made in full. No one is satisfied with half-finished work, it is not in our principles. Thus, now we have ARCTIC EXPLORER.